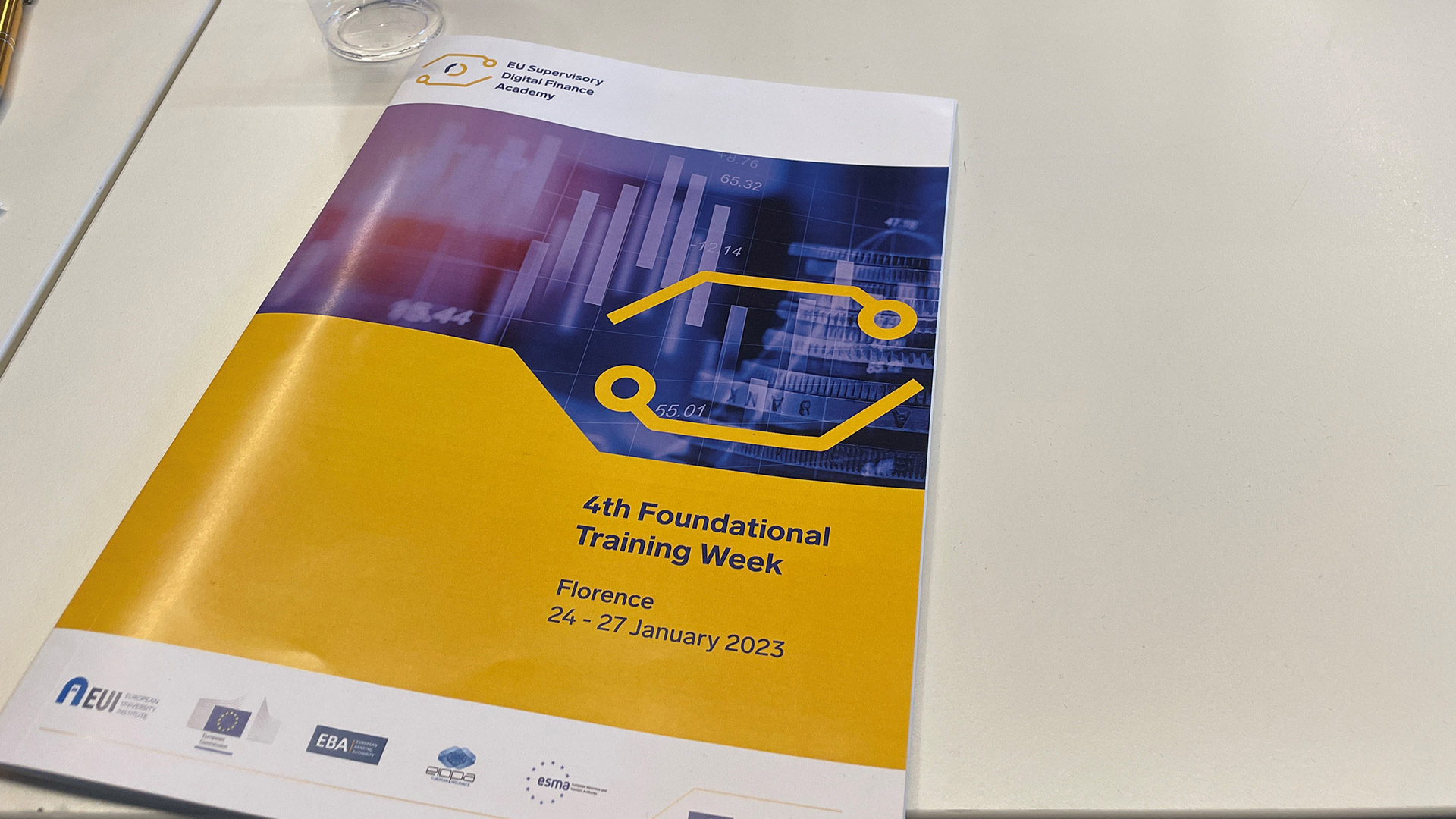 The Second-year edition of the foundational course of the EU Supervisory Digital Finance Academy ("the Academy") provides participants with fundamental knowledge of the main areas of digital finance, as well as the essential practical skills to enable effective supervision of the application of digital technologies in finance by credit and financial institutions and supervisors' use of technology (SupTech).
The course – the cornerstone of the Academy – aims to enhance the supervisory convergence across the internal market while supporting the transition toward a competitive, digital EU financial sector.
The structure of the foundational training course rests on three building blocks.
First, the sessions focus on technological advances and the development of new business models driven by the use of new technology in financial products and services. These sessions explore the main technologies in digital finance, including AI, Big Data, and Distributed Ledger Technology (DLT). They focus on the challenges and risks stemming from the use of these technologies in the markets, as well as on the new opportunities, from a consumer perspective (choice and convenience), and their application in RegTech and SupTech solutions. Further adding the dimension of the intersection between digital finance and consumer protection.
Second, the sessions comprise the policy block, they follow the most recent regulatory response at the EU level and introduce the new regulatory instruments implementing the European Digital Finance Strategy, including the regulation of markets in crypto-assets (MiCA) and digital operational resilience (DORA), as well as guidelines published by the ESAs and delegated acts. These sessions include a discussion on regulatory and supervisory responses and the implications of the evolving regulatory framework on supervision. The block encompasses a session on NCA's best practices in the domain of digital finance, sharing practical experiences on supervision of emerging technologies, as well as hearing from outside EU NCAs experiences- giving an international view of the academy presenting the experience of non-European jurisdiction on digital finance.
Third, the practical block bridges and complements the knowledge and understanding of the new technology and regulatory and supervisory responses, to equip participants with a set of practical skills for the supervision of digital finance in Europe by means of case studies and other practical exercises. The practical block will provide supervisors with the necessary skillset for operating within the new supervisory and oversight frameworks in digital finance.
The structure of the foundational training course follows a holistic and cross-sectoral approach covering financial institutions (including credit, insurance, and securities sectors) to ensure the learning journey is in line with the objectives of the Academy.